Nextmune Allergy Test & Treatment Service
Sample handling procedure
Step 1
Collect 3-5ml of serum in the container provided. And contact Alfamedic for collection. (at least 1.5ml)
Step 2
Alfamedic will send the samples to Nextmune in USA for PAX Compete/ Spot Platinum+.
(Asia Pacific Regional panel includes, Grasses, Weeds, Trees, Fungi, Epidermals, House Dust, Foods, Indoor, Insects, Flea, Staph & Malassezia)
Step 3
A report will be generated with a customized allergy profile. For food allergies a recommendation is included.
Step 4
A specific treatment set (3 vials) for hyposensitization /(1 vial) sublingual can be ordered for those specialized allergens tested except food, Staph's & Indoor allergens.
Treatment set comes with an Allergy Treatment diary.
For more information, please visit: www.nextmune.com
Allergy Report & Treatment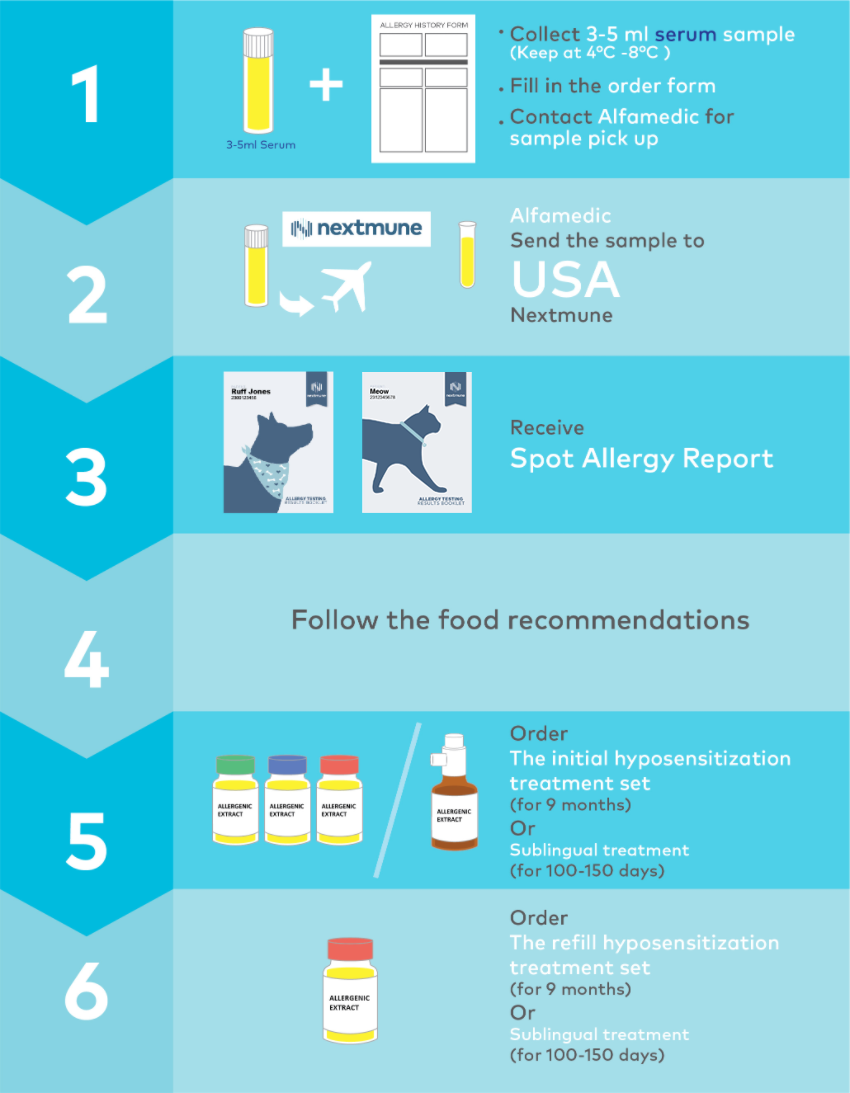 PAX Complete Report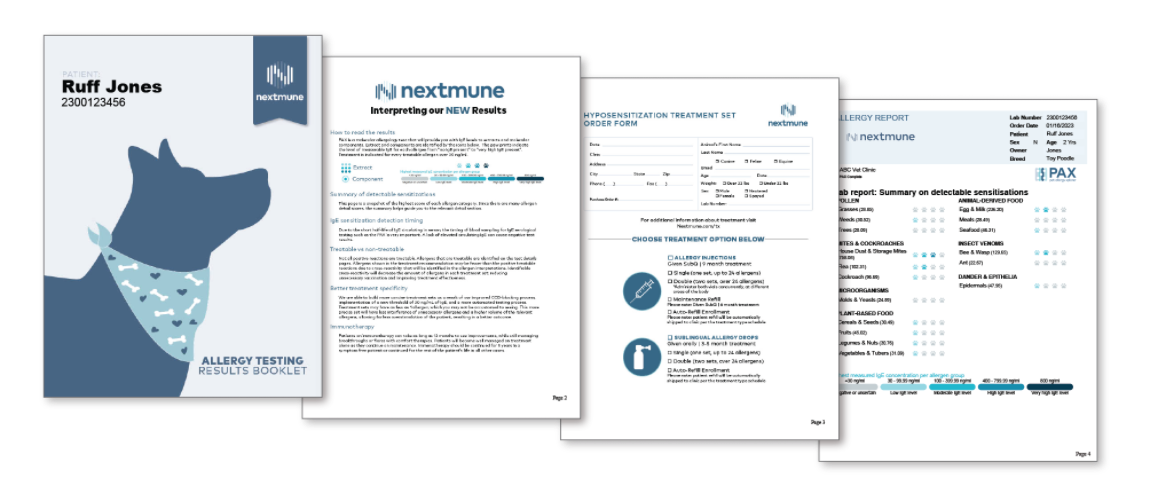 &nbsp
SPOT Platinum Report